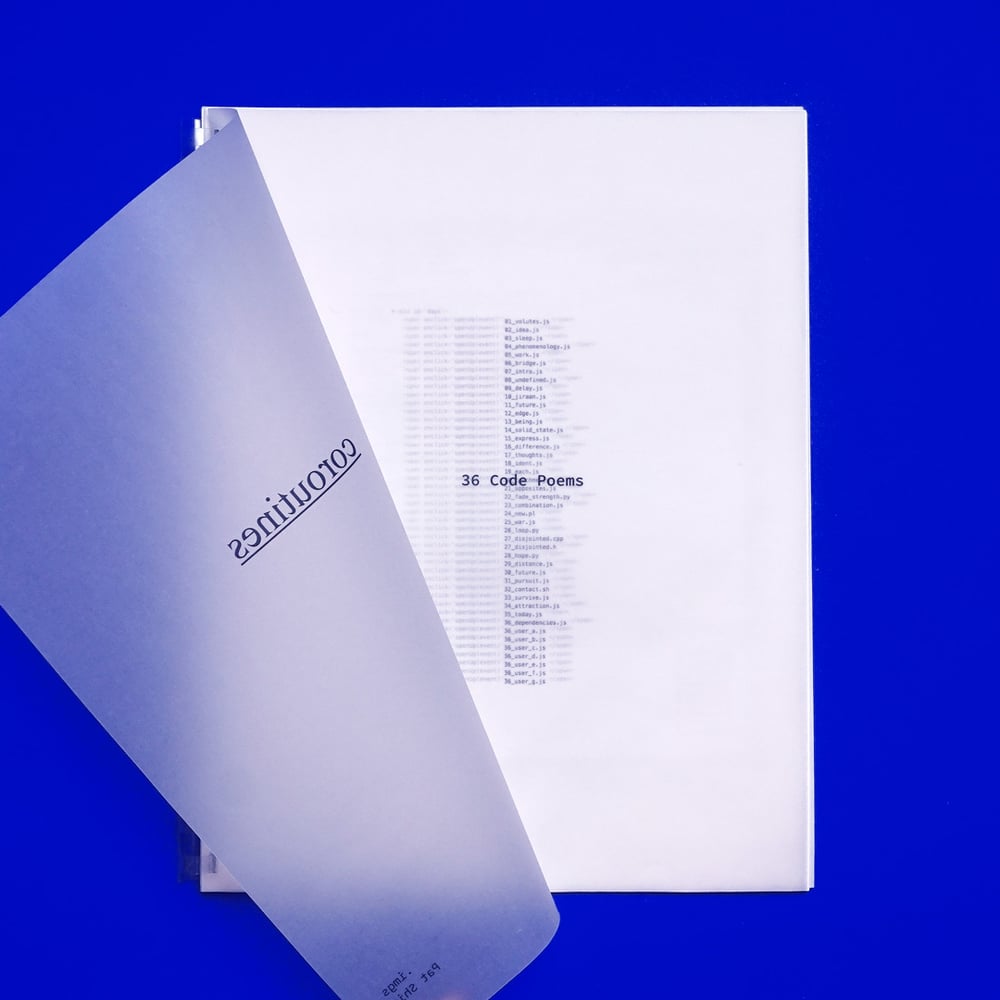 At some point after a big relocation for work, Pierre Depaz decided to journal his experience of adjusting to life in a new country in syntactically sound code, so that his closest companion, his computer could, in a way, be his confidante.
Coroutines is a collection of 36 days from the fall of 2017. Using the constructs of code, Pierre paints a picture of loneliness, fatigue and a budding romance in a foreign land.
The collection is presented as snapshots of a browser's developer tools panel, inspecting the webpage where Depaz originally publicly posted these pieces. By using techniques such as reverse-printing, layering and translucency, the narrative takes on a new narrative life on the tactile page.
36 poems in javascript, python and c++: Pierre Depaz
Book design: Pat Shiu
OPEN EDITION
Open edition; Second printing
98 pages; Monochrome print on vellum, comb-bound,
Shipped in vacuum sealed bag
Hand assembled
1st EDITION — SOLD OUT
1st Edition of 5 Prints
98 pages; Monochrome print on various weights of vellum, comb-bound
Hand assembled